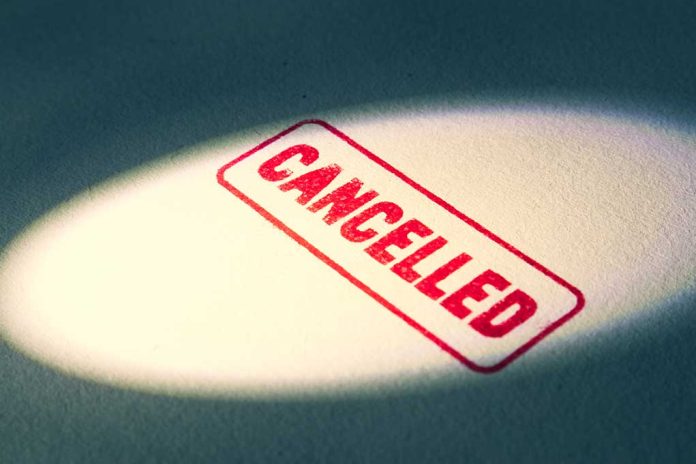 Anti-Establishment Government Crackdown – Assets SEIZED!
(NewsBroadcast.com) – Since Russian forces invaded Ukraine in February, the world has seen the actions of Ukrainian President Volodymyr Zelenskyy as heroic and marked him as "a beacon of democracy." Now that he and the country's Ministry of Justice have reportedly shut down and confiscated the assets of an opposing political party, some are beginning to question whether or not he deserves that label.
The Opposition Platform – For Life became the 11th such party outlawed by the Ukrainian government after being labeled either "pro-Russia" or "anti-Ukraine." Also, the party's leader Viktor Medvedchuk has been under house arrest since March.
Opposition Platform – For Life received the second most votes in Ukraine's 2019 parliamentary election.

However, the Eighth Administrative Court of Appeal upheld the Zelensky Administration's decision to ban it.

No journalists were allowed in the court.https://t.co/zDafBEkdtw

— Sam Street (@samstreetwrites) June 20, 2022
In March, Fox News host Tucker Carlson pointed out that banning all opposition and seizing control of all the news outlets was something expected from a totalitarian state and not one working towards democracy. He also noted that while it's moral and right to be concerned about Ukrainian citizens and to oppose Vladimir Putin's invasion, Americans should be concerned that US leaders seem to approve of Zelenskyy's tactics.
Conservatives in America regularly speak out about censorship on social media. Former President Donald Trump was kicked off of some platforms while he was still president. That brings up the question: Could what's happening in Ukraine, happen in America?
Copyright 2022, NewsBroadcast.com