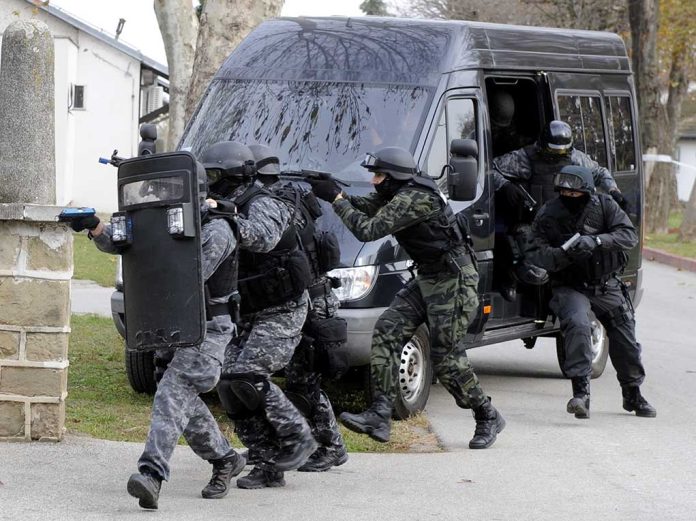 Mass Shooting – Questionable Judgment Call Made By Police
(NewsBroadcast.com) – With the progressive politicians wanting to defund police forces and the elections of soft-on-crime prosecutors, working in law enforcement is the most difficult it's ever been. In the wake of the Uvalde, Texas shooting that killed 19 students and 2 teachers, many people criticized the police response that day. A new report reveals two officers may have had the opportunity to kill the shooter but decided to hold back.
According to The New York Times, Zavala County Chief Deputy Sheriff Ricardo Rios said multiple people told him that the gunman fired at two City of Uvalde police officers while he was outside of the building. One of them reportedly had a long gun but they did not fire at the shooter.
Rios claims he asked one of the officers why they did not shoot and they responded that there were kids on the playground in the line of fire. In a split second the officers decided it wasn't worth the risk of hitting and possibly killing one of those children.
A Uvalde police officer had a chance to shoot the gunman before he entered the school but hesitated, fearing injuries to others, an official said. https://t.co/tFeXqGTBse

— The New York Times (@nytimes) June 17, 2022
The Texas State House of Representatives set up the "Investigative Committee on the Robb Elementary Shooting." Lawmakers have been holding hearings and taking testimony about what happened on the day of the shooting. And although parents of the students and the community as a whole are anxious to know what happened, indications are that a preliminary report won't be available until mid-July.
Copyright 2022, NewsBroadcast.com