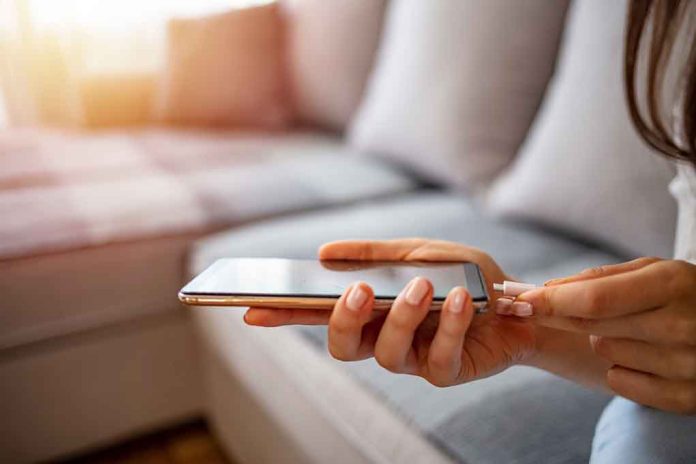 Your Phone Charger Will Be USELESS When This Rule Is Adopted
(NewsBroadcast.com) – On June 7, European Union (EU) officials announced all mobile electronic devices sold in its member states must be compatible with a USB-C charging port by 2024. That means all devices within the EU, including phones, tablets, cameras, laptops, and the like, must come with this universal charger within a span of under two years, virtually making current chargers useless.
EU Parliament has agreed that USB-C will be mandatory on all phones, tablets, and cameras sold in the EU by autumn 2024.

Laptops will also have to be adapted to the requirements by 40 months after entry into force. Keyboards/ mice included in proposal.https://t.co/bSWr3Af0ya

— PCMR (@OfficialPCMR) June 7, 2022
Chief Analyst Ben Wood from CCS Insight stated that consumers were tired of having a litany of chargers for their devices. It only makes sense to have one charger fit all electronics going forward.
Wired reported that global tech company Apple will now have to make a decision on how to move forward. The popular tech giant has its own Lightning port for all Apple devices, but the charger is not compliant with the new rule. The company could either change all devices going forward to include a USB-C port or choose a different route — embrace complete wirelessness.
Because Apple and other brands supply their products on a global scale, America may not be far behind. The new EU ruling might force companies that sell electronics to those in the states to adopt the universal port and charger system to stay competitive.
Copyright 2022, NewsBroadcast.com