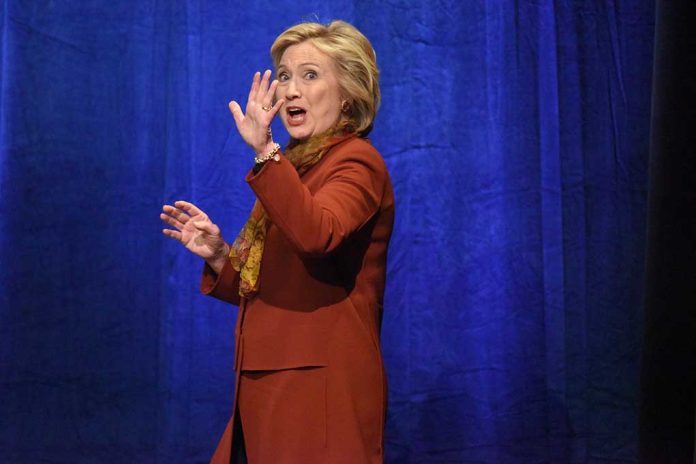 (NewsBroadcast.com) – In early February, Special Counsel John Durham filed court documents alleging former Secretary of State Hillary Clinton's lawyers paid a tech company to "infiltrate" Trump Tower and White House servers to try and link Donald Trump to Russia. On February 15, a reporter from Daily Mail attempted to ask Clinton if she "paid to spy on the Trump campaign" during the 2016 election cycle. Instead of answering, the former presidential candidate waved silently and slipped into a building without answering the simple question.
Rule Brittania posted the story on Twitter in response, calling for authorities to lock Clinton up.
Way past due. Lock her up and throw away the key! https://t.co/5IFhqzLXMs

— Rule Brittania🌻 (@wb1967borders) February 16, 2022
According to Durham, Clinton's campaign Attorney Michael Sussman lied to the Federal Bureau of Investigations (FBI) when he said he was not working for any particular client when he asserted a link between the Russian Alfa Bank and the Trump Organization. In fact, the special counsel stated he has proof Sussman was working for the Clinton campaign at the time.
It seems odd that the former politician wouldn't want to clear her name by answering reporter questions. Instead, Clinton continues to evade the press, which only fuels the suspicion surrounding her involvement. After all, innocent people have nothing to hide.
Copyright 2022, NewsBroadcast.com