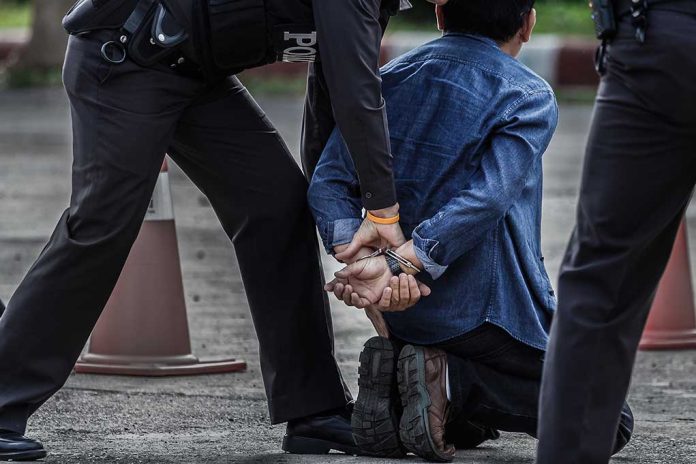 (NewsBroadcast.com) – Thousands of citizens protested across Russia over the weekend, knowing that such demonstrations were illegal. Law enforcement officials arrested over 5,000 anti-war marchers in 72 cities during that recent round of protests. Since invading Ukraine on February 24, Russian authorities have arrested over 13,000 protesters and that figure keeps growing.
Several days before these arrests began, Russian opposition leader Alexei Navalny encouraged citizens to protest daily against Putin all over the country. He also praised those who had already been demonstrating. After this call to action, Russia promptly created two new national laws against independent war reporting and protesting with punishments of up to 15 years behind bars.
Russian authorities arrest more than 5,000 anti-war protesters: Report https://t.co/lEd9tLLLPb

— Fox News (@FoxNews) March 7, 2022
Large news reporting sites like CNN and the BBC stopped reporting inside Russian borders after the laws went into effect, and several news staffers have walked out of their workplace. Putin has made it clear that he will not tolerate resistance from Russian citizens.
Hugh Williamson, European and Central Asia director at Human Rights Watch, said the purpose of Putin's two new laws is to block information not in his plan. He also mentioned that Putin's goal is to diminish the uprise of citizens against his efforts to invade Ukraine. According to a Russian human rights group, those who are being detained have been treated very poorly.
Copyright 2022, NewsBroadcast.com