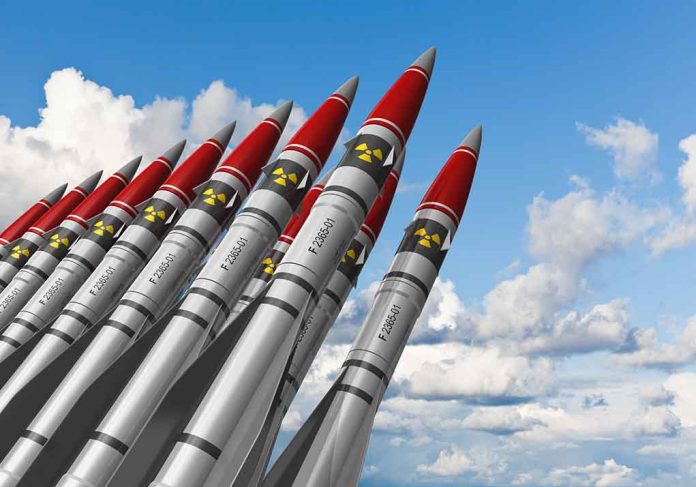 (NewsBroadcast.com) – Two times in human history have nuclear weapons been used in war, both times by the United States. President Harry Truman authorized the August 6, 1945 raid on Hiroshima, Japan, and three days later of Nagasaki. However, Russian President Vladimir Putin has been rattling the saber about his country's nuclear prowess since he began his war in Ukraine. In an interview with the Public Broadcasting Service (PBS), Kremlin spokesperson and Deputy Chief of Staff Dimitri Peskov sought to assure the world there is no threat Russia could face where it would respond with any of those weapons. Sort of.
Watch @ryanchilcote intvu Putin's spox on @NewsHour :
"No one is thinking about using, about — even about idea of using a nuclear weapon." -Dmitry Peskov. https://t.co/zOMM7wgg9m

— amna (@IAmAmnaNawaz) March 29, 2022
An article in the Washington Post seems to suggest taking his promise seriously requires a rather large grain of salt. It pointed out that Putin spent months claiming his military buildup near the border and in Belarus were for training purposes, not to invade its neighbor. It's also worth noting that Mr. Peskov appeared on CNN's Amanpour and Company and was playing coy about whether or not nukes might be used.
During both interviews, he claimed that Russia has a policy of contemplating using weapons of mass destruction only if there is an "existential threat" to their existence. How that plays off against his president's comment that he was forced to invade because of security threats to his homeland is anybody's guess.
Copyright 2022, NewsBroadcast.com