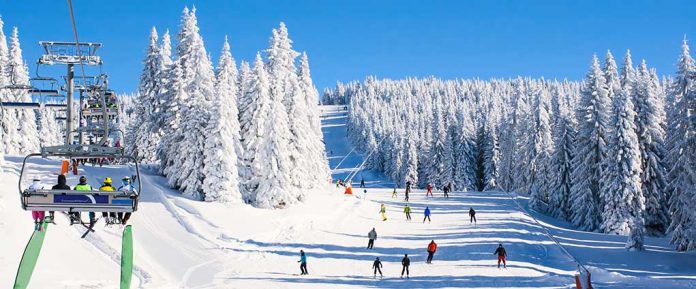 (NewsBroadcast.com) – In the Winter of 1960, Olympians made history at the Squaw Valley ski resort in Lake Tahoe, California. However, the resort has now decided to change its name to better align with the company's values and ever-evolving "societal norms."
On Monday, September 13, the historic Squaw Valley ski resort announced it changed its name to Palisades Tahoe, which they believe "honors the past." The resort shared its reasoning for the change, highlighting that "extensive research" shows that word "squaw" is "a derogatory and dehumanizing reference to a Native American woman."
Darrel Cruz of the Washoe Tribe Historic Preservation Office praised the decision, emphasizing that "the word itself is a constant reminder of the unjust treatment" his tribe faced over the past few decades.
The Daily Caller shared more on the story:
Ski Resort Changes Name, Says It Was 'Derogatory And Offensive' https://t.co/Cdjq3XnqT5

— Daily Caller (@DailyCaller) September 15, 2021
While many praised this name change, including the Washoe tribe that has lived in the Olympic Valley for generations, the controversy around names may never end. A recent NPR report revealed that the name Tahoe actually comes from settlers mispronouncing the Washoe word for lake. Eventually, the mispronounced word stuck, thus Lake Tahoe was born even though, when translated, it means Lake Lake.
As America watches numerous name changes happen to resorts, sports teams, and schools, many wonder if these changes are truly helping our society move forward, or are simply covering over our history with new terms.
Copyright 2021, NewsBroadcast.com