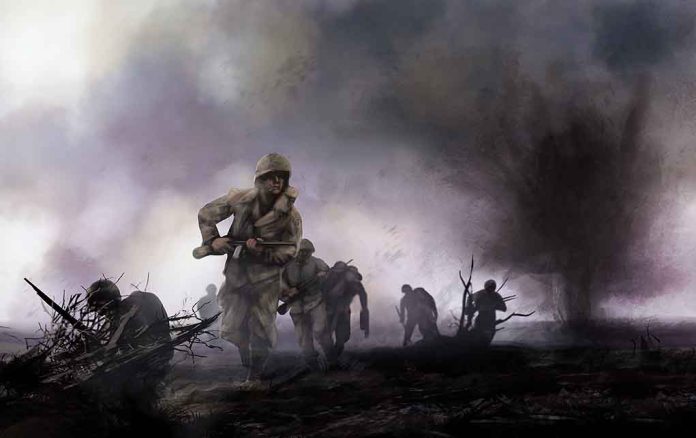 (NewsBroadcast.com) – In a typical dictator fashion, Russian President Vladimir Putin is attempting to blame the United States for dragging his nation to war. However, after the president amassed at least 100,000 troops on the Ukrainian border over the past few months, few are taking his threatening words to heart.
On Tuesday, February 1, Putin hosted a news conference in Moscow alongside Hungary's Prime Minister Viktor Orban to speak about the tense conflict between Russia, Ukraine, and the West. He accused President Joe Biden of trying to pull Russia into a "full-scale" war with all of Europe. During his speech, Putin said he hoped "dialogue will be continued" between the nations about meeting Russia's recent demands to de-escalate the situation by giving them more influence in Eastern Europe.
Newsmax shared more about this development:
Russian President Vladimir Putin insists the United States wants war in Ukraine, the BBC reported.

— Newsmax (@newsmax) February 2, 2022
Secretary of State Antony Blinken clearly responded with the US' stance on the conflict:
We're committed to preventing a conflict that is in no one's interest but ready to impose severe costs if Russia further invades Ukraine.

— Secretary Antony Blinken (@SecBlinken) February 1, 2022
According to a report from Spanish newspaper El Pais, the US and NATO recently sent Putin a letter asking Russia to join talks about limiting nuclear weapons and participating in trust-building measures in order to deescalate the tension with Ukraine. However, it seems no agreements or talks have taken place as of now.
Copyright 2022, NewsBroadcast.com