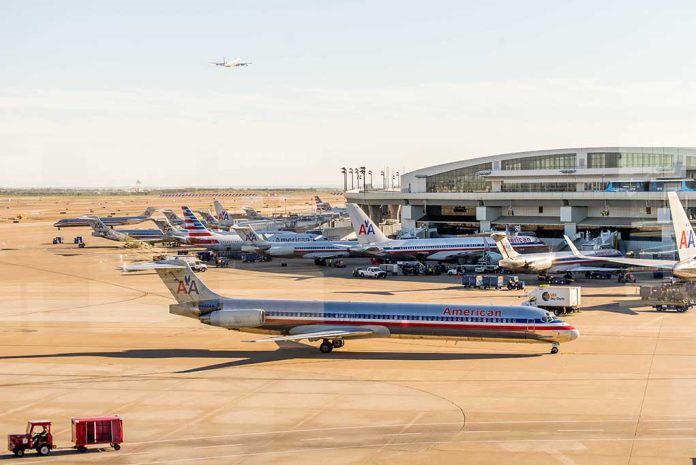 (NewsBroadcast.com) – Airport security has become more intense than ever since the September 11, 2001, attacks. Even after passengers make it through the thorough TSA checkpoints, items like stray baggage easily set off security warnings. But, not all threats are that subtle. Los Angeles International Airport (LAX) security had to rush to a scene recently after a woman ran onto the tarmac to flag down a departing plane.
Around 6:30 p.m. on Monday, November 29, a woman walked out of a secure door of Terminal 1 at LAX in order to flag down a missed flight. LAX police Lieutenant Karla Rodriguez said the security personnel followed protocol perfectly and kept visual contact with the woman until the police could arrive and detain her for questioning.
The LAX Police Union was quick to clarify reports of the incident on its Twitter page:
Stop Interjecting things that just aren't present or true. @LAAirportPD officers responded within minutes of the call. Woman experiencing a mental health crisis. Officers acted professionally placing her in custody an later transported her for a mental evaluation. #DoBetter

— LAXPD UNION (LAAPOA) (@AirportPoliceLA) November 30, 2021
After police detained the woman, they transported her to a local hospital for a mental-health evaluation and treatment for minor injuries. Thankfully, this bizarre incident did not amount to a larger threat than a simple mental health crisis. Hopefully, this young woman gets the help she needs and LAX can tighten up its security protocols to keep such incidents from happening again.
Copyright 2021, NewsBroadcast.com